Baca Jangan Tak Baca!
Assalamua'laikum / Salam Sejahtera ...
Lately saya tengok remaja including mudah terikut-ikut. Apa-apa jerlah ... baik dari segi percakapan, pemakaian, dan macam2lah. Lagi rasa hebat kalau ikut stail barat, ... artis ni artis tu tapi kita tak kaji kadang2 kenapa mereka macam tu. Lagi satu, apa yang kita ikut tu ader faedah atau pun tidak? yang pasti jangan biar fikiran kita ni dijajah tanpa kita sedari. Kalau takder bawa faedah jangan ikut ...
Hereby, some information yang saya dapat untuk dikongsi bersama. InsyaALLAH ... untuk renungan kita bersama.
1. Lady Gaga dan Pergerakan Illuminati
Illuminati tu apa?
Illuminati ialah sebuah organisasi yang dianggotai oleh beberapa golongan yang bijak dan pandai tetapi jahat serta licik, dari pelbagai negara. Organisasi ini memperkenalkan NEW WORLD ORDER (NWO) dimana cita-cita mereka adalah untuk menjadi sebuah kerajaan dunia yang memerintah dan mengawal segala kejadian di muka bumi ini termasuklah ekonomi, politik dan sebagainya. Organisasi ini dikepalai oleh orang-orang ekstrimis yahudi yg kononnya bijak-pandai yg dari dahulu nak balas dendam terhadap orang-orang islam (googling boleh ni ...)
Apa kaitan illuminati dengan Lady Gaga?
Terlalu banyak bukti yang menunjukkan bahawa Lady Gaga adalah agen untuk penjajahan minda melalui muzik oleh pergerakan illuminati ni. (nak tau banyak ... boleh baca daripada link2 yang saya letak kat sini dan... banyak lagi yang anda boleh jumpa ... MistisFiles ..... Lady Gaga Boneka Illuminati .... dan byk lagi)
Tetapi suka saya letakkan gambar2 di bawah ni ... bcoz for me
pictures worth than 1000 words
.
Lady Gaga Untuk All-Seeing Eye
Simbol God of Baphomet
Lagu Alejandro dan Video Klip ....
Erm... tak biasa dengar pon lagu nie.... tapi for ur information ... sume lagu lady gaga ader 'makna' sendiri ....Ra ra ra ... o lala .... itu pon ader maksud ....
erm... tapi sebab nak tau punyer pasal tengoklah jugak wlpn tau mungkin ada unsur2 yang lucah ...(@#@%$) ... adoyai ...
Tapi memang jelas ... banyak simbol Satanism kat video klip tu ... jadi renung2kan lah ..... yang jadikan artis sebagai idola tu ... renung2kan ............. dan selamat beramal ... :-)
2. Cara posing gaya artis ... atau apa2 jer ... tapi maksud tersirat ... Astaghfirullahalazim ....
Sekali lagi ... apa yang saya tau kali ni untuk dikongsi bersama ... untuk jadikan kita lebih baik dari hari ke hari ... InsyaALLAH.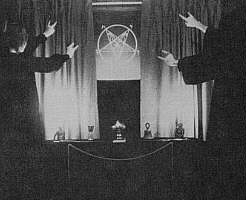 Ini adalah ritual bagi pengikut agama syaitan .... di church of satan (satanism)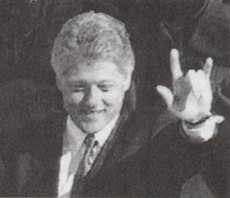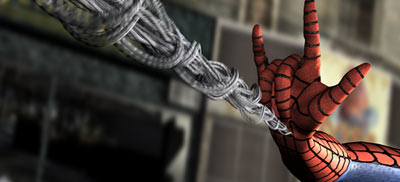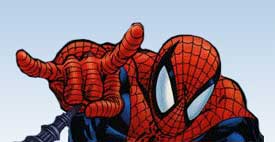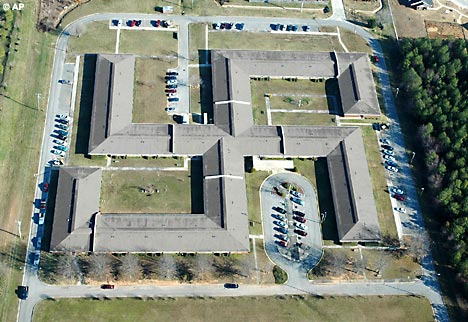 sama-sama kite renungkan ....
---
Thanks for reading :)
---
Older Post . Newer Post